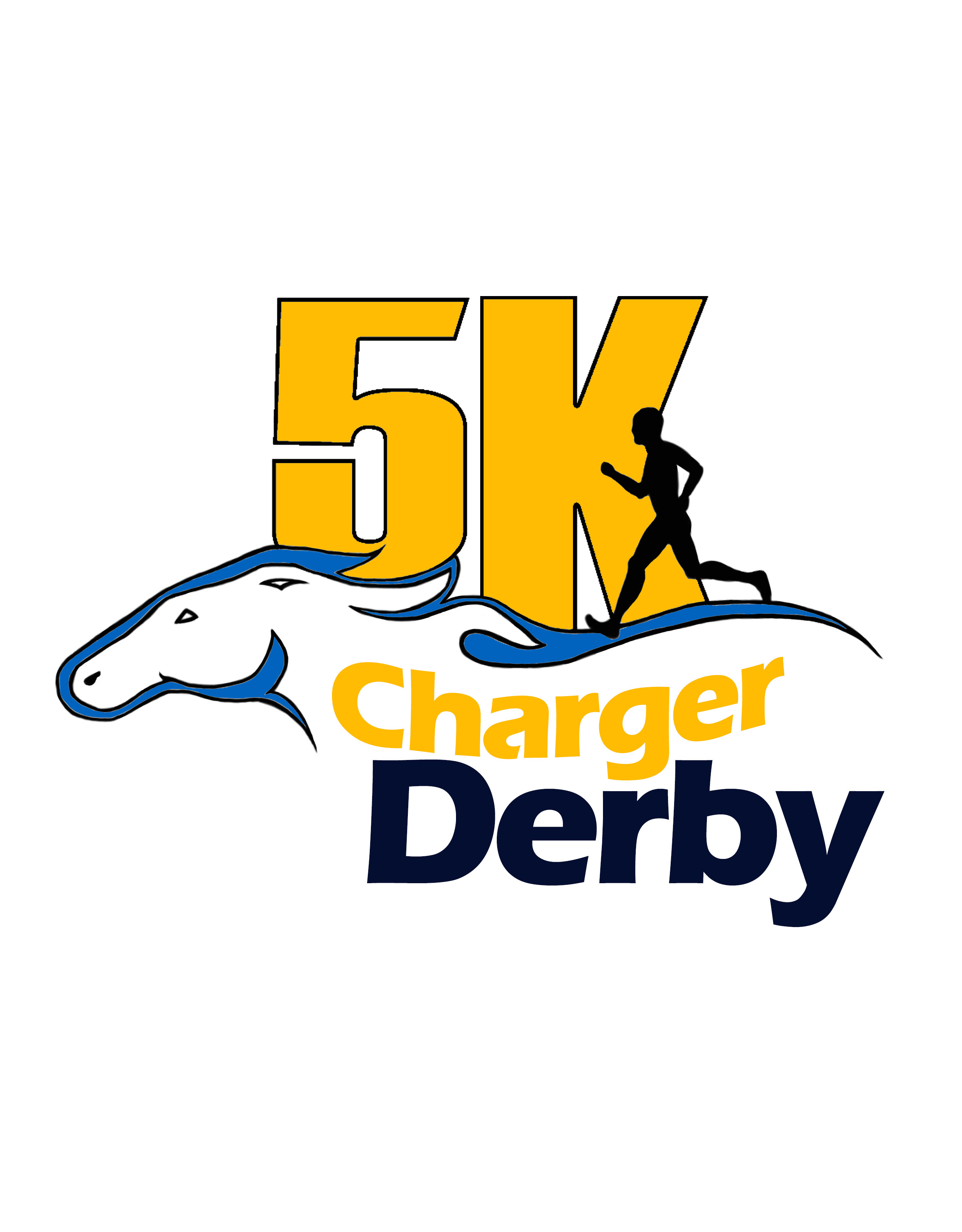 05/06/2017 @ 9:00 am
Cary Academy Charger Derby 5K
5K Run
Cary, NC
Cary Academy Charger Derby 5K
This will be the second year for the Derby 5K which is held at Cary Academy in Cary, NC. The race is run entirely on the school campus which is located at 1500 North Harrison Avenue in Cary. The race starts at 9 am
Over 370 runners and walkers entered this event last May with Ryan Laytham capturing the overall honors in 17:12. Lia Lathan won the female title in 19:31 with her twin sister, Ava, taking second place three seconds back.
Entrants have a choice of entering as a Thoroughbred (official times for the run) or a Standardbred/Walking Horse (no official times).
The entry fee is the same for either category - $25, increasing to $35 after April 8, up to and including race day. A commemorative t-shirt can be ordered for an additional $25. Shirts must be ordered NLT April 30.

​Awards will be presented to the top male and female finishers overall, and to the top three male and female finishers in each of the following divisions: Cary Academy Employee, Elementary School, Middle School and Upper School.

​Late entrants can register and pre-registered entrants can pick up their packets at Omega Sports in Park West Village in Morrisville from 3-6:30 pm on Friday or Saturday morning at Cary Academy beginning at 7:30 am.
The Health and Wellness Race Expo will be open from 8:30am to 11:30am. Thanks to the generosity of our vendors and exhibitors, many items will be raffled off. Raffle tickets will be drawn after the awards ceremony; you must be present to win.
THANK YOU to all of our generous sponsors and a special thank you to Omega Sports for providing the category awards!
Click here for information about the Derby Party to follow!